Immunology
The Institute for Immunology (Chair: Prof. Thomas Brocker) participates in lectures, seminars and laboratory courses in Modul 1 "Foundations of Clinical Medicine: Microbiology an Immunology" in the first clinical semester of the Medical Curriculum (Mecum). In addition, the Institute offers several classes for students of Medicine, Biology and Biochemistry, all taught in English. In the course of the two-semester lecture "Immunology" the researchers of the Institute teach the basic and clinical aspects of the immune system. A practical course and a number of seminars allow the students to get more in depth insights into focused topics.

The following seminars are currently offered:
All information on these classes can be found on http://www.immunologie.med.uni-muenchen.de/teaching
For further information please refer to the pages of the MeCum-Moodle platform of the Medical Faculty of LMU.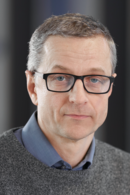 Teaching Coordinator Immunology